El Roi Retreat was created to encourage and offer hope to ladies as they navigate their healing journey from past wounds using supportive teaching, small groups, art, exercise, and worship.
"El Roi" means "The God Who Sees," and is taken from Hagar's words of worship found in Genesis 16. We believe God sees into and cares deeply about each aspect of our lives.
El Roi Retreat was born out of a vision to come alongside girls and women who, like Hagar of the Bible, find themselves in the middle of a wilderness, hurting, and struggling emotionally. Our heart is to provide a healing, restful weekend, filled with community and connection. We will offer tools and resources for emotional healing and wholeness. We will talk about hard things, but with hope and redemption. Small groups will provide safe space to share your story (only as you feel comfortable!), and be heard, loved, and prayed over.
Have you faced trauma, abuse, or loss? Have you made sinful choices which left you feeling hopeless, and buried in shame? No story is too ugly, no person too messed up. You are welcome. We would be honored and humbled to be a small part of your journey to healing.
Ultimately, we want the weekend to be an intimate encounter with our El Roi, the God who sees you.
Ladies age 18 and older are welcome!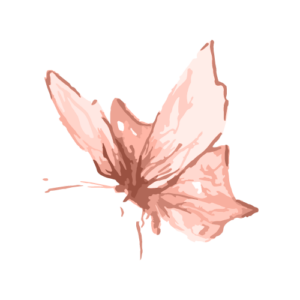 Planning Committee
The planning committee includes Lisa Detweiler, Gina Garber, Karen Peachey, Mary Sadler, and Shari Zook.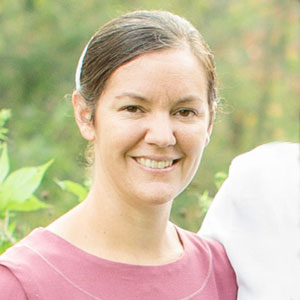 Lisa Detweiler
Lisa is married to Art and is mom to five children. She first became interested in attachment and trauma as a foster mom, and over the years she has learned more by reading and going for counseling for her own growth. She is passionate about encouraging women to live authentic, grace-filled lives. A few of her hobbies and interests are reading, sewing, singing, and teaching.
Gina Garber
Gina is the blessed wife of Lavern (Known by most as Fred. Yes, there's a story.) and mom of six. Most importantly, she's the redeemed daughter of a Heavenly Father. She's also one who has needed much healing in her heart and soul. Out of her own journey was born a passionate vision to come alongside other women in their pain and trauma, with a message of hope and redemption.
Between all the mom things, a family business, church, and community, her favorite ways of recharging are through good books, spending time outdoors, fitness, and exploring new cities.
Karen Peachey
Karen Peachey is a nurse and counselor. Her focus in helping people is trauma, depression, anxiety, grief, and relational issues. She counts it a privilege to assist clients in reaching their goals and helping them overcome obstacles to living fully. In Karen's spare time, she enjoys being in nature, hiking, and spending time at the beach.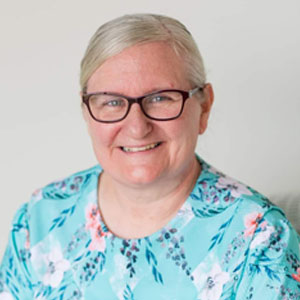 Mary Sadler
Mary is currently employed as a mental health counselor at The Peacemaker Center in New Holland. She considers it a privilege to sit with people as they process painful and traumatic life experiences and walk alongside them on the journey of healing. She also works part-time as a nurse. In her spare time, she enjoys nature, flowers, and spending time with her family.