El Roi Retreat was created to encourage and offer hope to ladies as they navigate their healing journey from past wounds using supportive teaching, small groups, art, exercise, and worship.
Our first retreat was held in 2022.
Our 2024 dates will be Thursday, April 4, to Sunday, April 7.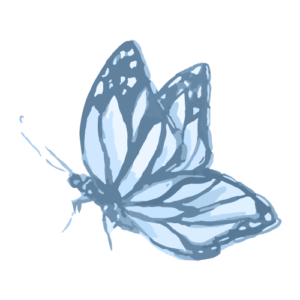 2023 Retreat
Thursday, March 30 to Sunday, April 2
The event has reached capacity and registration is now closed.
We are excited about our 2023 line-up of topics! Joining us as a guest speaker this year is Janelle Glick, of Meadville, PA.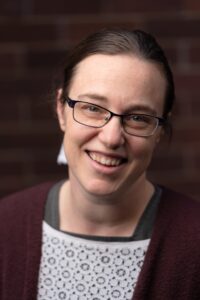 Janelle Glick
Janelle Glick is enjoying her season of mid-life with her husband Wendell and their four children. She is a compassionate and curious human being, teacher of women's studies and the Bible, and workshop leader and coach for compassionate living skills. The intersection of her faith and online coaching work is found in Jesus' teaching to love our neighbors as we love ourselves.
2023 Topics
The Shattering Effects of Trauma – Mary Sadler
Trauma is defined as the response to a deeply distressing or disturbing experience that overwhelms an individual's ability to cope, causes feelings of helplessness, and diminishes their sense of self and their ability to feel a whole range of emotions and experiences. Trauma has a profound impact on the brain's development and function, including the ability to attach and bond. Damage caused by trauma will be compared and contrasted to the function of the healthy brain.
Embracing Creator God's Purpose for Sexuality – Karen Peachey
As a woman, God created you as a sexual being. Your sexuality embodies your desires for intimacy and relationships. Our greatest longing is to know God at a deep level. What does it mean for women to embrace God's design for sexuality and to be intimate with him? What if your God-created sexual being entails more than experiencing physical pleasure? These are a few questions to address on this topic. Remember, your creator sees you. He knows you and passionately loves you.
Compassion Practices to Help Us Heal – Janelle Glick
Shame can sit like a dark shadow in our relationship with Jesus. Self-compassion practices help us to step back from our thoughts of judgment, and open emotional space to experience the warmth and comfort of God and others. After an introduction to the concept of self-compassion, we will spend much of the session in guided learning and practice.
Safe People and Your Next Steps – Lisa Detweiler
Healthy people engage in meaningful relationships, and meaningful relationships are only possible between safe people. We will explore what makes a person safe, identify safe people in our lives, and consider if we are safe people. We'll close by determining which steps to take in the days, weeks, and months following retreat.
2023 Additional Highlights
Worship Time – Bettina Yoder
Worship unites our physical, emotional, and spiritual selves into a tapestry of expression and connection with the Creator Himself. The worship times at El Roi invite you into singing, silence, guided meditation, and corporate prayers.
Recreational Art – Diane Horst
At a young age, Diane began discovering the transcendent power of art – the space that does not need words, yet is free to speak. She regards art as a form of therapy and enjoys walking with others through the process.